How to Get Started
Imixs-Office-Workflow is a Open Source Business Process Management Suite that enables you to digitize your business processes in a fast and easy way. You can either start with a production ready application setup following our Quick Start Guide, or you can build your own business process management platform by developing a custom build. A custom build gives you more flexibility in design and allows you to integrate into more complex enterprise business workflows.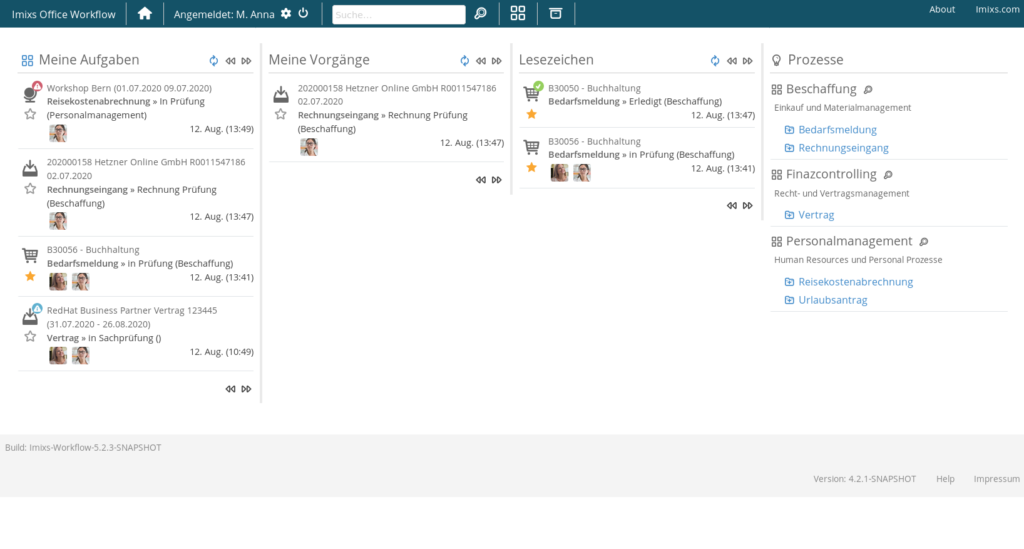 Of course your are not alone. You can take a look into the discussion forum and ask the community for help, or you can get professional support from our team using the contact form.
In the following sections you will learn some core functionality of Imixs-Office-Workflow and how to get started.